Innovative Resources
ECE Shared Resources™ is unlike anything in the market. It provides an innovative solution to help the busy director get the job done with access to six different toolkits, 45 handbooks, over 100 policies and links to hard-to-find state tools, regulations and requirements.
Innovation allows directors to save time, save money and raise quality.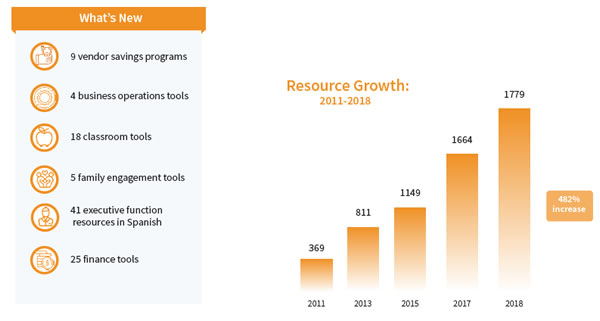 Active engagement with the tools and resources on the platform advances business success.